09.05.2023
A fund of the Generali insurance holding has sold a set of properties in the centre of Prague. The new owners of the individual houses are two companies, a manufacturer of sanitary equipment and a developer. All parties refused to comment on the transactions in detail, writes the online daily Seznamzpravy.cz.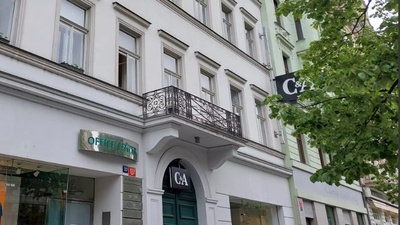 The real estate part of the Generali insurance group has decided to sell a set of several office properties in Prague, in the very centre of the capital. The house on Wenceslas Square was acquired by a group of investors led by billionaire Zdeněk Fabičovic from the sanitary equipment manufacturer Alcadrain, formerly known as Alcaplast. "Alcadrain confirms that earlier this year it bought the property on Wenceslas Square together with a group of other investors. The shareholders have agreed not to provide any further information on the acquisition at this time," Pavlína Pallanová said on behalf of Alcadrain.
Generali sold other properties in Truhlářská and Klimentská streets and again it was mainly offices. The buyer in this case was the Acord development group focused on the construction of apartments. The company also did not comment on the plans for the buildings, the price of the transaction or other details of the deal, writes the online daily Seznamzpravy.cz. According to its editors, the total is close to CZK 1 billion (€42.56 million).
"A wide range of investors have expressed interest in the properties. Some were looking for properties in order to lease part of them back, others to upgrade their risk profile to the level of current premium properties. Then there were the investor-developers who were analysing the potential of the buildings to be converted into residential housing. In addition to Czech investors, there were also interested parties from other parts of Europe," said Savills, the consultancy company involved in the transaction.
Generali Group's real estate fund announced the sale of the remaining properties in its 2022 balance sheet report. The aim is to raise cash for further investments. The fund owns, for example, the iconic Kotva department store.
Source: Property Forum